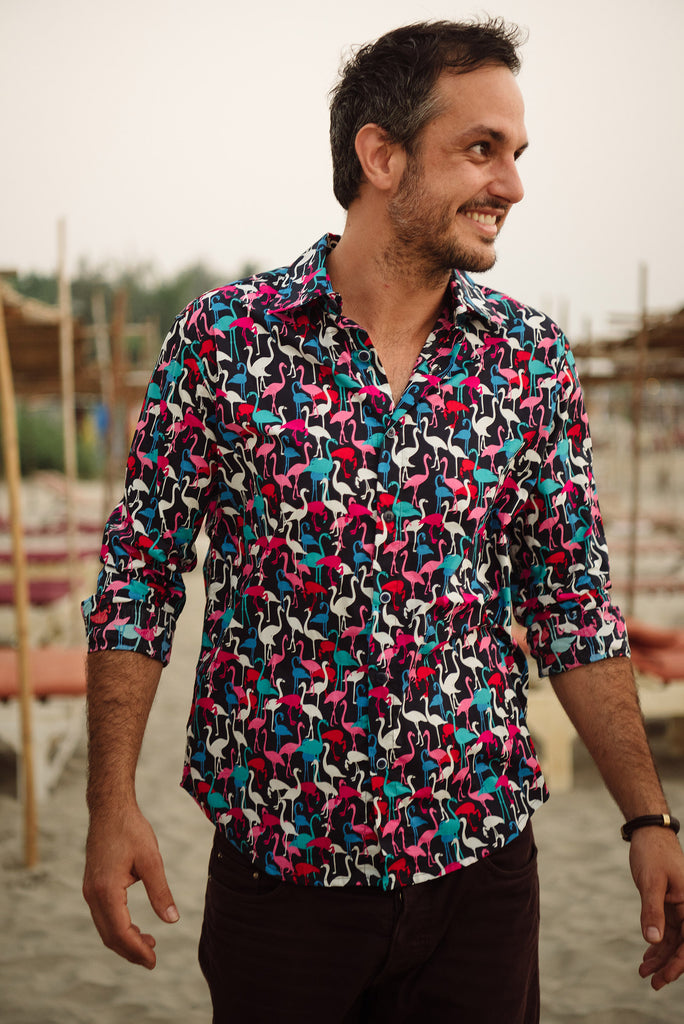 Shoop Doop London
Black long sleeve multi coloured flamingos.
Sold Out
Description:
A long sleeve black cotton flamingo shirt with pink, red, turquoise, blue & white print and navy and white buttons.
We also have this shirt in short sleeves in XL. Please message us if you would like one (of two).